OPEN WATER SAFETY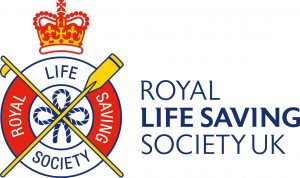 Swimming isn't just a critical lifesaving skill, it's a skill that opens up a lifetime of fun and adventure in and on the water.
The UK's beautiful waterways should be places where everyone feels at ease, and can take pleasure from their surroundings, whatever their age, whatever their activity level.
Take a look below for information on how to keep you and your loved ones safe when in open bodies of water.
Water Safety on Holiday
You are your families lifeguard  – Lifeguard standards differ outside of the UK and Ireland. Always supervise children and keep them within arms length.
Do your research  – check the safety arrangements of any water-based activities and if there is lifeguard cover at the pool/beach and know what to do and who to call in an emergency.
Do not use inflatables in open water  – Inflatable dinghies or lilos are a well-known hazard – each year there are a high number of incidents where people on inflatables are blown out to sea.
Make sure the whole family can swim and know basic water safety.
Check bathing sites for hazards, check the safest places to swim and always read the signs – find out what local warning signs and flags mean
Risks To Consider In Open Water
The shock of cold water can make swimming difficult and increase the difficulty in getting out of the water.
Lack of safety equipment and increased difficulty for rescue.
'Tombstoning' is particularly dangerous, and should be avoided, as water depth can be unpredictable as it changes with the tide.
Underwater objects and hazards may not be visible.
Obstacles or other people in the water.
Strong currents can rapidly sweep people away.
Uneven banks and river beds.
Water quality, e.g. toxic algal blooms and industrial/agricultural pollution.
British Beach Flags
It must be remembered that beach flag systems are different across the world.
Red
Don't go into the water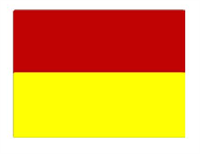 Red half over yellow
Lifeguarded area – swim between the flags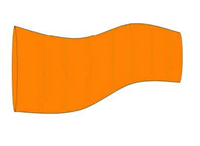 Orange wind sock
Shows the direction of the wind. If the wind is blowing out to sea do not go into the water on an inflatable (NB Advice is never to go into the sea on an inflatable)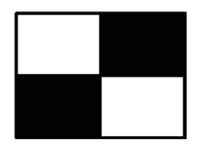 Black and white quarters
Surfing area, swimmers keep out